Vietnamese do not eat fried spring rolls with rice everyday. In fact it is a preferred food on special occasions such as Tet and other family festivities. Spring rolls not always go along with rice but also seen with round noodle in the mouth-watering bún nem dish.
Ingredients used for the fried spring roll are different depending each local but usually it comprises of lean minced pork, sea crabs or unshelled shrimps, edible mushroom, dried onion, duck/chicken eggs, pepper, salt and different kinds of seasoning. There are also special variants of the traditional pork-based roll, such as Crab spring rolls or Nem Cua Be.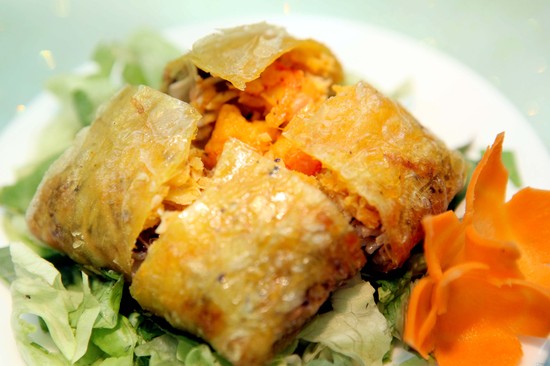 Whichever they are, all ingredients are mixed thoroughly before being wrapped with rice paper into small rolls. These rolls are then fried in boiling oil. The cooked rolls are usually garnished with fresh lettuce and herbs.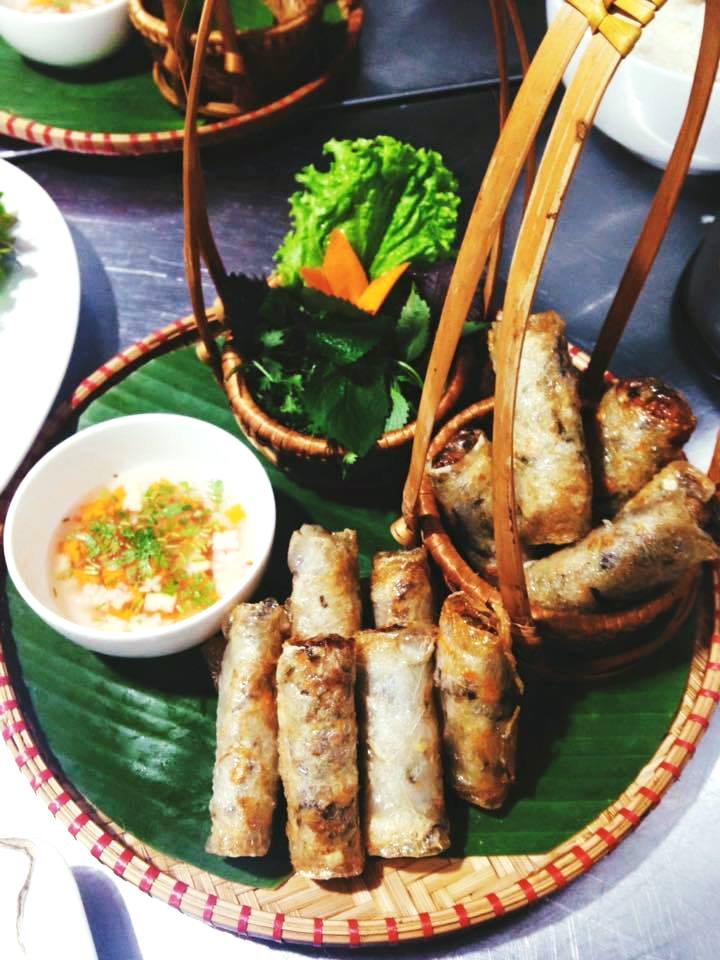 Foreigners may not know that the bowl of fish sauce is not the same for every dish of Vietnamese meal. Each dish have a specific demand of dipping sauce and with fried spring roll it requires a good hand to make one. A quality dipping sauce bowl for this dish must be the harmonious combination of flavors such as lemon juice, sugar, chili and pepper the fish sauce.