Ô mai Vietnamese – Ô mai is a snack made from fruits combined with sugar, salt and some other ingredients. Hanoian have special recipe handed down, so Ô mai is considered a specialty of Hanoi.
Ô Mai has a sour, salty, spicy and natural sweetness, which is enjoyed by many Vietnamese people, especially women. Hanoi is famous for many types of tasty delicious sugared dry fruits, from dracontomelum, peach and lemon to the mandarin, apricots and plums. Each fruit represents a season, a different locality and then in every season of ripe fruits, they send to the space and the earth numerous colors and flavors. Going to Bac Kan to see yellow apricots in sunny April, to Moc Chau for plums in a June noon, the season of ripe dracontomelum fills the autumn air of Hanoi. Particularly lemon fruit is available year round, adaptable to many soil types and rural areas.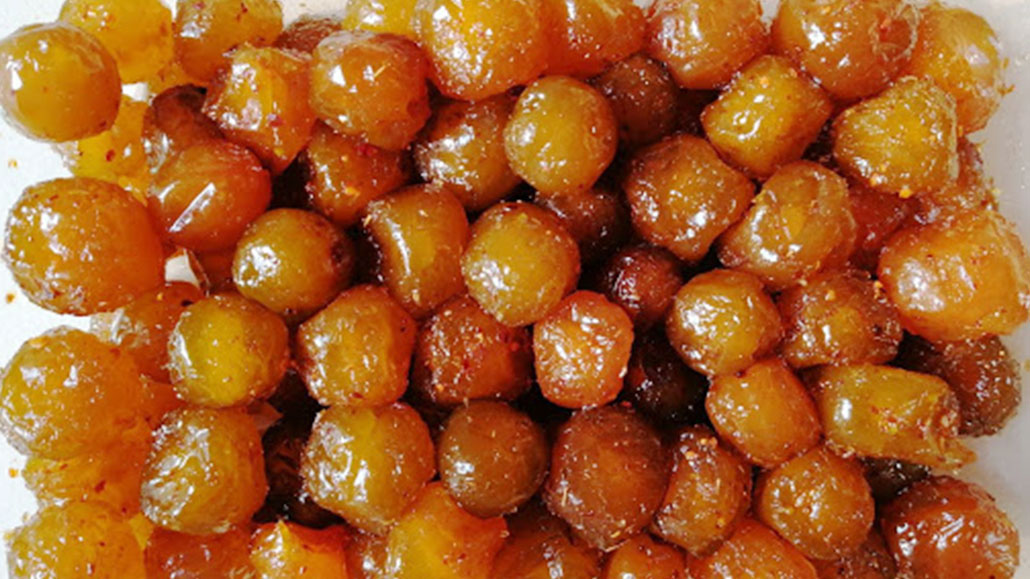 The variation of flavor of Ô Mai from sour, hot, salted, to sweet has enchanted many visitors to Hanoi. Coming to Hanoi, after a visit to Hanoi Old Quarter, you should go to Hàng Đường or Hàng Ngang, Phố Huế where the most delicious and wonderful Ô Mai are sold. Interestingly, at these shop, you can feel free to taste all kind of Ô Mai before paying for the most favorite. Ô Mai is a delicious affordable gift for your friends each time you visit Hanoi.
For the past years, Ô Mai – salted or sugared dry fruits, was still a favorite and particularly with Hanoian. Time flies and many others dishes come out, but nothing can replace feelings of Vietnamese for this traditional nosh.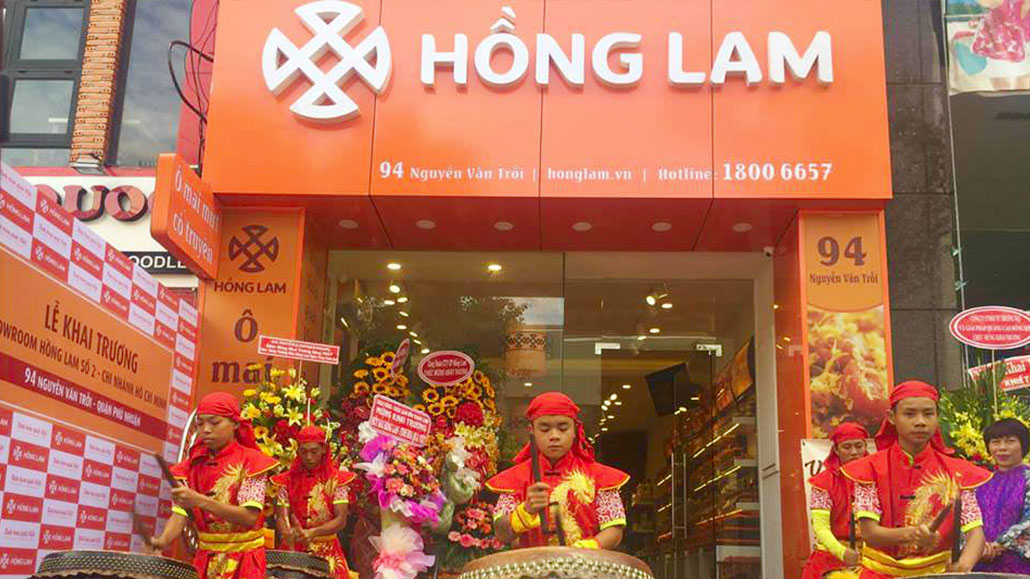 From Duong Restaurant Hanoi, it takes only 5 – 10 minutes to get to the delicious Ô mai shop.
Shop1: Ô Mai Hồng Lam: 11 Hàng Đường street, Hoàn Kiếm district, Hà Nội
Shop2: Ô Mai Tiến Thịnh: 21 Hàng Đường street, Hoàn Kiếm district, Hà Nội