Hanoi Walking Street was born to help travellers and locals have a relaxing space after a stressful working week. Simultaneously, promote Vietnamese culture to international friends. Here's what you need to know about Hanoi walking street.
Schedule of Hanoi Walking Street
Weekly from 19h Friday to 24h Sunday and Tet holidays, major holidays
Hanoi Walking Street included
| | |
| --- | --- |
| 1. Hang Ngang | 14. Nguyen Xi |
| 2. Hang Đao | 15. Trang Tien |
| 3. Hang Duong to Dong Xuan market | 16. Hang Khay |
| 4. Hang Buom | 17. Le Thai To |
| 5. Ma May | 18. Lo Su |
| 6. Hang Giay | 19. Hang Dau |
| 7. Luong Ngoc Quyen | 20. Dong Kinh Nghia Thục |
| 8. Ta Hien | 21. Tran Nguyen Han |
| 9. Dao Duy Tu | 22. Luong Van Can |
| 10. Dinh Tien Hoang | 23. Bao Khanh |
| 11. Le Lai | 24. Trang Thi |
| 12. Le Thach | 25. Hang Trong |
| 13. Dinh Le | 26. Ho Hoan Kiem |
Activities at Walking Street
At Hanoi Walking Street, citizens to stroll and participate in some traditional games with the local such as the game of dragon-snake, throwing a sacred ball through the ring, the game of squares. However, numerous stalls are also available in some corners for the visitors to taste the food, try on or buy the clothes, accessories, souvenirs and handicrafts.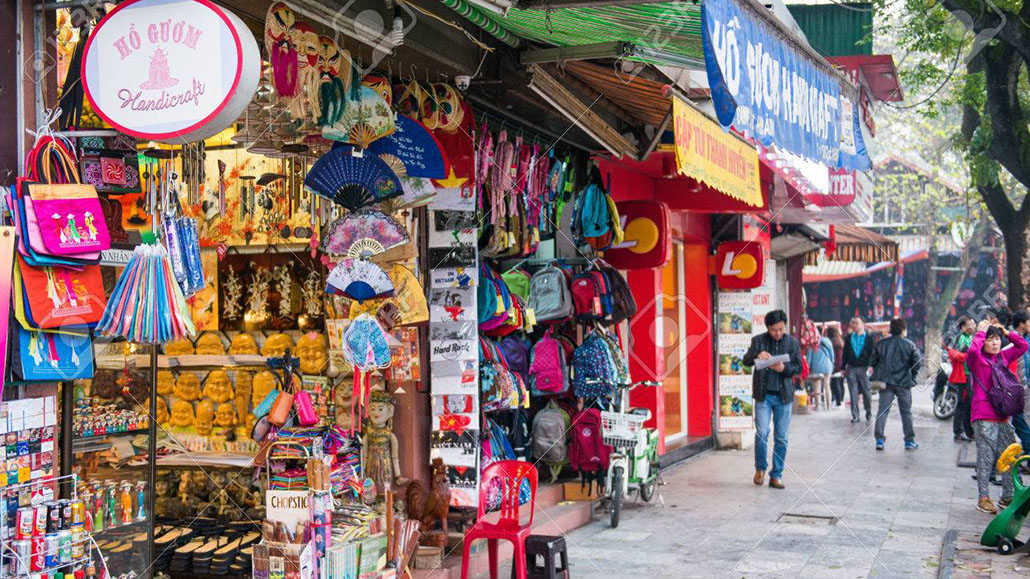 If you want to have a portrait of yourself, it is very easy to find the sketching artists along the streets. All you need to do is wait for a few minutes and you will have an incredible sketch with a reasonable price.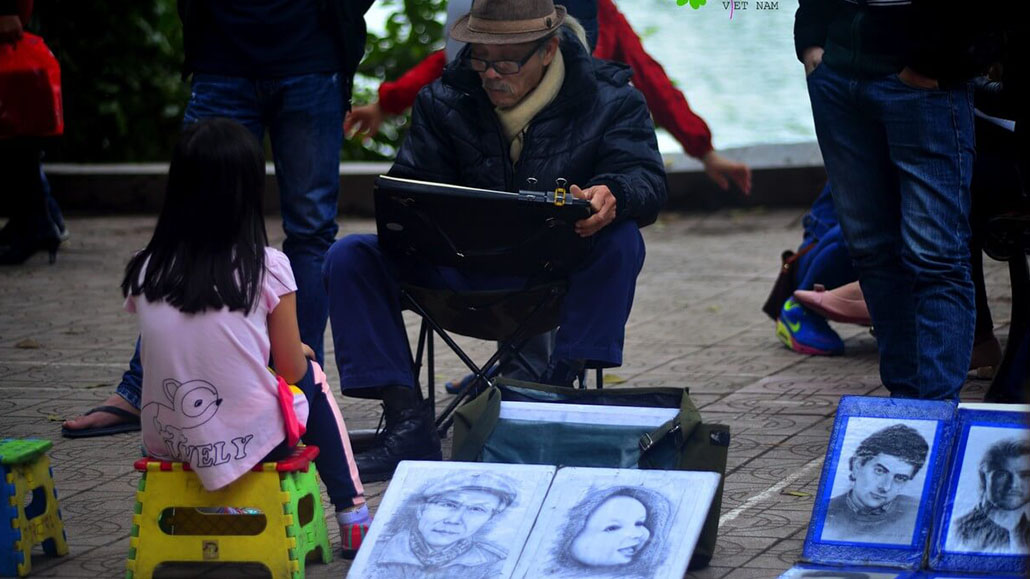 The pedestrian can also enjoy the performance of Vietnamese traditional music like Ca Tru, Cheo, Hat Xam… This is a fantastic way for both the local and foreigners to discover and experience the traditional folk music of Vietnam without spending money. You can also find some foreigners singing Vietnamese songs in the walking street.
Of course, walking around the street walking around the Sword Lake is a myriad of sidewalk dishes that you should not miss. You can enjoy the dry cow dumpling familiar to the people of Hanoi, Trang Tien ice cream is famous for its associated childhood memories or hot rolls, nem and noodle noodles … Food along the road a lot, if go to The streets like Hang Thung or Ta Hien, also do not forget to sit to eat chicken legs salted salt or to sit and eat beer and fried potato chips.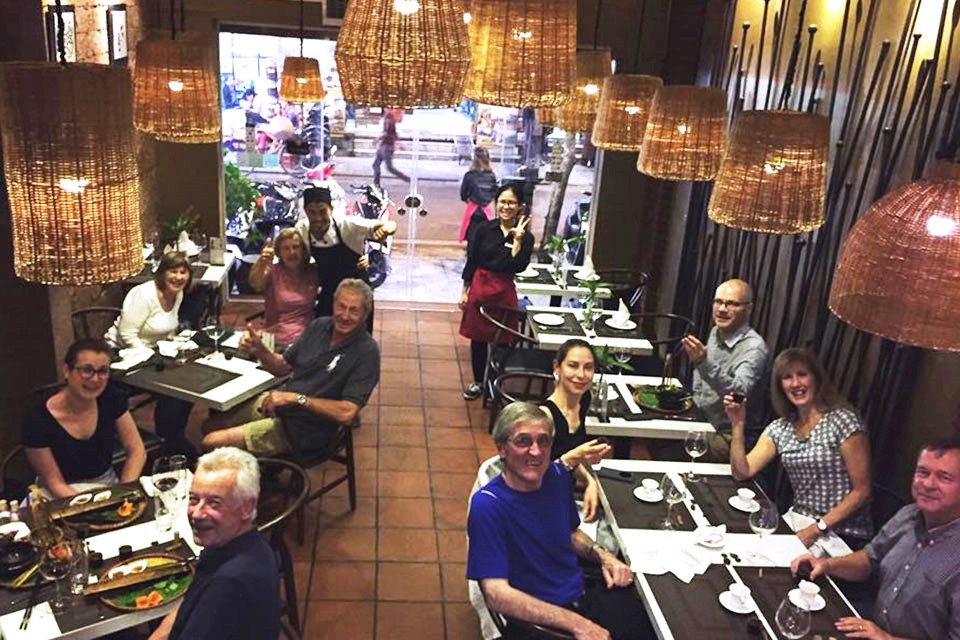 If you want a private space and a quality meal at Hanoi Walking Street. You can go to Google and type "Hanoi Restaurants Near Me", you will see Duong's Restaurant in 101 Ma May and 27 Ngo Huyen. This is one of the best restaurants in Hanoi voted by travelers on Tripadvisor.
Reserve Now

The walking street definitely create a golden chance for its visitors to adore not only the beauty of the architecture of Hanoi but also experience the Vietnamese cultural activities and traditional lifestyle.