Lunar New Year (Tết Nguyên Đán) is the most important celebration of the year for Vietnamese and some Asian countries. Lunar New Year usually takes place in January or February, everyone is off work, go home to visit family and enjoy delicious food.
In Vietnam Tết is divided into three periods, known as Tất Niên (Penultimate New Year's Eve), Giao Thừa (New Year's Eve) and Tân Niên (the New Year).
Penultimate New Year's Eve begins one or two weeks before the New Year's Eve. The general atmosphere leading up to Tet is in the bustle of shopping, decorating home with Hoa Mai (Ochna integerrima) in the South and Center, Hoa Đào (peach flower) in the North or Hoa Ban in the mountain; cooking traditional Tết food such as Chưng Cake, Dày Cake, Pork Bologna, Pickled Onion.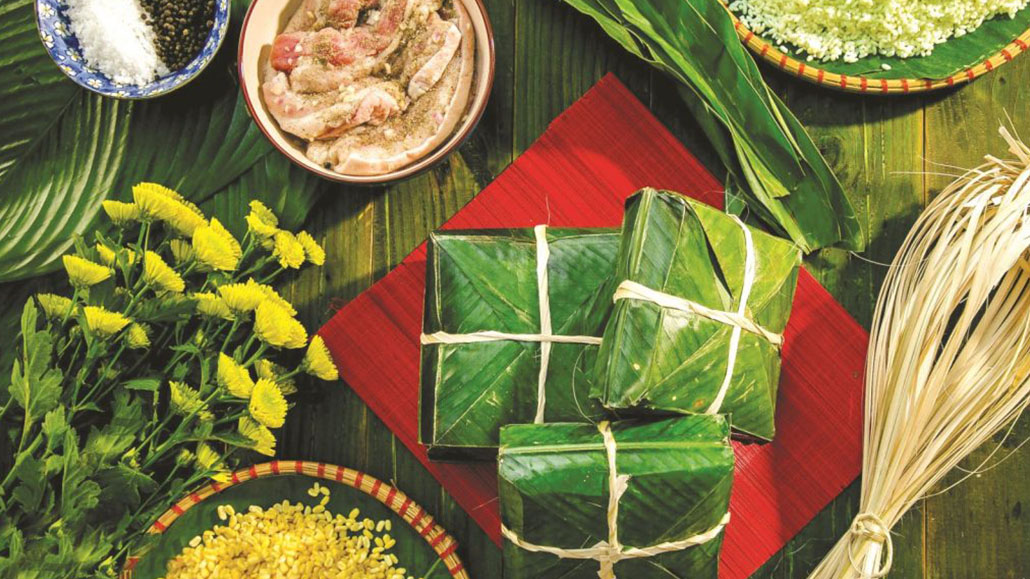 The 23rd day of the last Lunar month is a ritual worship to Kitchen Gods (Tao Cong). It is believed that each year on this day, these Gods (two males, one female) go to heaven to report to Jade Emperor (Ngoc Hoang) about all households' activities on earth. Each household also buy a carp as the transport for the Gods to heaven and they set them free after the ritual.
On the New Year's Eve (Giao Thua), all families gather to celebrate the New Year's Eve to enjoy the New Year's dinner. After the dinner, some may gather around TV and watch the Kitchen Gods show, some may go out for fireworks observation. When the bell of the twelfth hour rings, everybody gathers, at exciting parties or at the comfort of their homes, saying Happy New Year to one another in warm hugs, forgetting all problems as well as hoping for a better start.
On the New Year's Day, the first ones who come to visit households—called first-foot—are very important hence need to be well chosen, since they are believed to hold in their hands the entire luck of the family in the New Year. Until the third day or even the fourth day of Tet, individuals visit relatives, friends and colleagues, wishing them all happiness, health and success. They give children lucky money covered in pretty little red envelopes also because of that reason, as red represents good lucks. Also, they visit pagodas to pray for a good start in the coming year.
Most restaurants in Hanoi will be closed on Lunar New Year. Duong's Restaurant will reopen from 14pm 27th January 2020. You can book a table in advance for a great meal.
Reserve Now